Member
Join Date: Jan 2013
Posts: 81
(Thread Starter)
Comparing the C250 to the Mercedes CLA 250 Sedan
---
Comparing the C250 to the Mercedes CLA 250 Sedan
It seems like the CLA (182.3 inches) will actually be LARGER in length vs the C250 (180.8 inches).
Of course the C250 has a starting price of $35,350. C250 has a 1.8L 4 cylinder turbo (DE18LA)
201 hp @ 5,500rpm
228 lb-ft of torque @ 2,000 - 4,300 rpm
0-60 in 7.2 seconds
The CLA250 engine (M270 DE20 AL)
2.0L 4 Cylinder Turbo
208hp @ 5500 rpm
258 lbs-ft torque @ 1200-4000 rpm
The C250 comes with the 7 speed (7G-TRONIC PLUS automatic transmission)the CL250 should also come with a 7 speed automatic though I'm not sure if it's different.
Of course the biggest reason to buy the C250 would be REAR WHEEL DRIVE. The CLA250 is a front wheel drive without going with the 4Matic.
I guess the question is..
How much is the CLA250 4 Matic pricing going to cost or be priced at? Also what transmission will the 4 MATC CLA250 come with?
We aren't even sure the $29,900 pricing is the CLA 180 diesel or petrol.
Do you think the C250 is worth it? The only advantage I see on the C250 would be rear wheel drive. Price might be an advantage as it starts at $35,000 where as the CLA 250 could be anywhere after $29,000. If it was a matter of choosing between the CLA 250 4Matic and the C250 at the same price. Id take the CLA 250 4MATIC.. All wheel drive and a sweet interior. Plus I think the exterior on the CLA 250 is much nicer than the C250.
Here is an image of the C250 interior
And of course this is the CLA interior. But we aren't sure which trim
CLA Front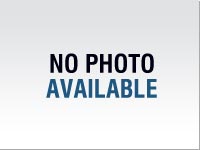 C250 Sport Sedan Front
Senior Member
Join Date: Jan 2013
Posts: 134
Thanks for comparison.

The C-Class is the superior car just for being RWD IMO. Though for 5K more, this will make a major difference for people shopping for cars in this price range. With the CLA you still get a quality car from Mercedes that is far more affordable.

Given the choice between the FWD and AWD CLA, I would definitely take the latter. Hopefully the price doesn't increase too much with this option.
Senior Member
Join Date: Jan 2013
Posts: 134
I've been looking at interior shots of both the CLA and C Series and I'm having a hard time deciding which one I like better. If I had to make one criticism about the CLA, I think the vents could have been done better.
Here is some images of the CLA:
C250 Interior:
---
Last edited by 4Matic; 02-04-2013 at

04:24 PM

.
Posting Rules

You may not post new threads

You may not post replies

You may not post attachments

You may not edit your posts

---

HTML code is Off

---