Senior Member
Join Date: Jul 2013
Posts: 313
(Thread Starter)
CLA illuminated grill
---
anyone order the illuminated grill on the CLA? It was pretty prominent on the CLA advertising i saw during the Tour Championship this weekend.

its a $400 option that i could see selling very well if certain types of people buy the CLA like i fear...
Senior Member
Join Date: Jan 2013
Posts: 945
I always like the illuminated grille, need to see it in person thought. This is something Mercedes should take to auto shows to show people if they haven't distributed them to dealerships as yet
Hmm do you have any pictures of the girlle illumitnaed and fitted? I can picture it in my head but need an image.

and how much do they go for?
The illuminated grill is enhanced on the TV ads, it is not near as bright, and for the short term, will turn off after 30 seconds. It is a LEGAL issue that will be fixed, but the first stars will turn off after initial illumination, in other words, they don't stay lit while driving.
Senior Member
Join Date: Jul 2013
Posts: 109
In some pictures the illuminated grille looks great and in others it looks pretty gimmicky and really cheapens the look of the CLA. I think that it might look a lot better on TV and in commercials than it does on the road.
Take a look for yourself.
I remember seeing some real life photos of it on another forum.

Decided they looked a bit too gaudy on a car like this. They might work better on a E or S-Class
Super Moderator
Join Date: Feb 2013
Location: New York
Posts: 507
Don't think I'd ever spend on this.. you can aftermarket some led's (and get more brightness) if you really want it.
---
Moderator, Mercedes CLA Forum | The Internet's Friendliest CLA Forum!
Current: 1998 ML320 (still kickin')
It's a little kitschy but I think fun (and appropriate for what the CLA is relative to other Mercedes variants). Just don't take it too seriously.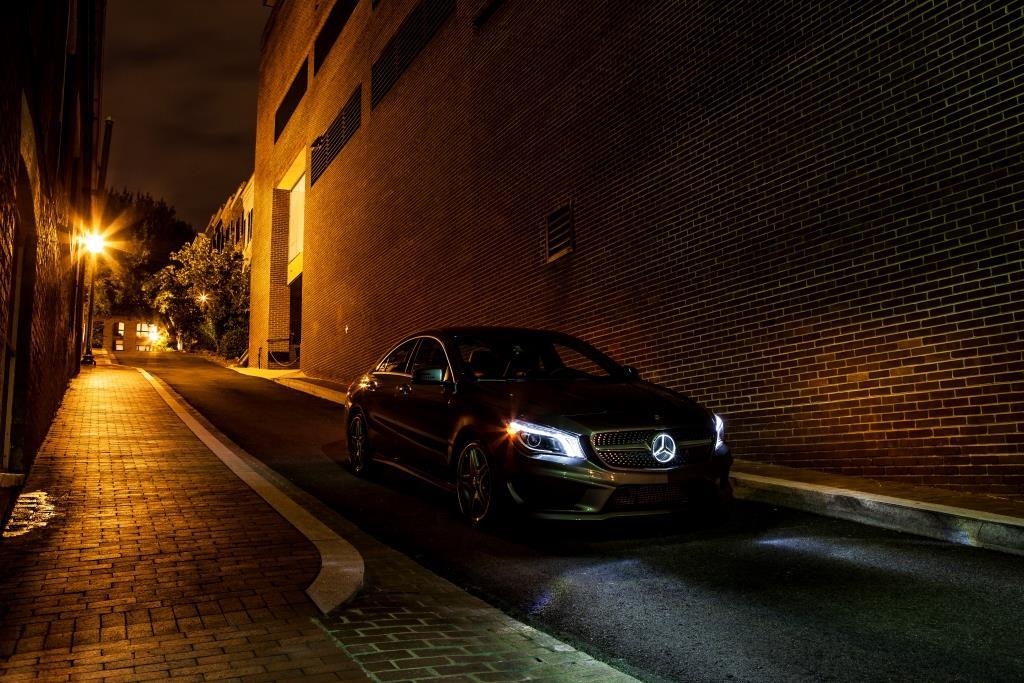 ---
2014 Mercedes CLA 250 Edition 1
2014 Mercedes E 350 4Matic Luxury
2011 Porsche Cayenne Turbo
1997 Porsche 993 Turbo
1972 Mercedes 600 SWB

Notable past MBs: '79 450 SLC 5.0, '85 300 CD-T, '86 190 E 2.3-16, '02 SLK 32 AMG, '07 CL 600, '12 CLS 550 4matic LE
Member
Join Date: Nov 2013
Posts: 69
Looks cool, but for $400???!
Super Moderator
Join Date: Feb 2013
Location: New York
Posts: 507
---
Moderator, Mercedes CLA Forum | The Internet's Friendliest CLA Forum!
Current: 1998 ML320 (still kickin')
Posting Rules

You may not post new threads

You may not post replies

You may not post attachments

You may not edit your posts

---

HTML code is Off

---