Mercedes Mbrace 2 System
---
The second generation of mbrace® brings the power of the Internet to the COMMAND system in your Mercedes-Benz. An ever-growing variety of apps help you stay connected to the world you call your own, from news and information to your friends on Facebook. They've all been specially designed to minimize driver distraction and simplify driving-related tasks like navigation. And since they can be updated over the air, your mbrace system keeps pace with your changing world.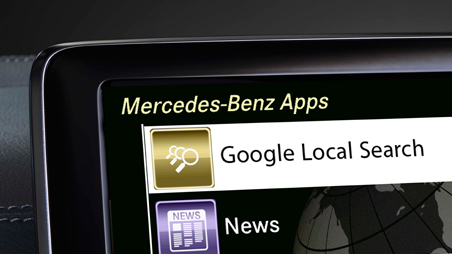 You already rely on Google's reliable and virtually unlimited search capabilities on your computer and smartphone. Now you can have the same power in your car. Search for any destination on the Web and navigate directly to it, or save it for later. Call the number in the listing. And see photos of where you're going on the in-dash screen, before you even start your journey.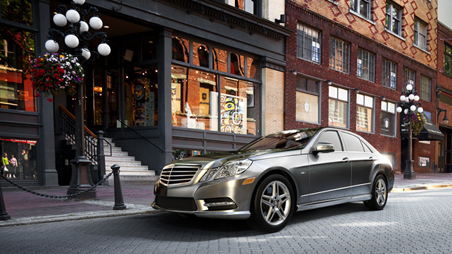 With candid reviews from actual customers, Yelp offers a uniquely convenient way to find a place to eat, from fine dining to a quick meal on the road. Yelp also offers reviews in hundreds of other business categories, all searchable by your location, route or destination. And mbrace2 makes getting there easier, too. There's no need to enter an address. Just pick a place and be on your way.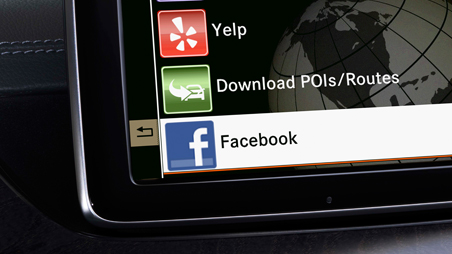 When friends check in at someplace fun and post "Who wants to join us?" on Facebook, mbrace2 is ready to go. No need to look it up, either, just choose a destination and your navigation system has it. A selection of pre-formatted status updates lets your friends know you're en route, even using the navigation system's data to let them know how soon you'll be there. And when you get there, you can check in for yourself, and see who else is there, before you leave your car.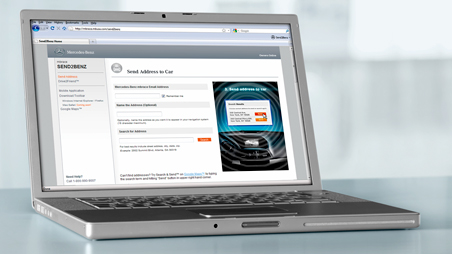 With Send2Benz™, mbrace lets you find a destination on your computer and upload it directly to your car's navigation system. From Google Maps™, the Search & Send™ and Route2Benz features let you send an address, or even an exact route you choose. There's also a toolbar widget you can download that lets you highlight virtually any address on your computer screen and send it to your car with two clicks.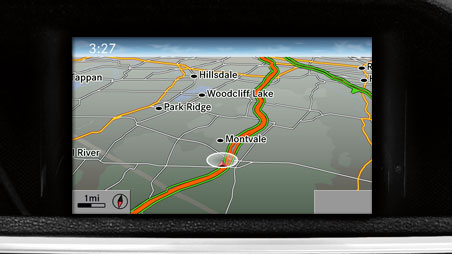 With the mbrace Mobile App on your iPhone® or Android™ phone, the convenience of Send2Benz is in your pocket. It lets you send the address of a point of interest, or even someone in your own contacts, directly to your navigation system. And if you need to pick someone up, Drive2Friend lets them transmit their location to your car simply by replying to a text message you send them. The Mobile App also helps you find your way back to your car, letting you pinpoint it on a map if you can't remember where you parked.
Beyond allowing you to perform a check of your vehicle's main systems remotely, mbrace2 can automatically alert you to potential issues before they become full-fledged problems. In addition, it enables your vehicle to receive software updates wirelessly through the mbrace2 network.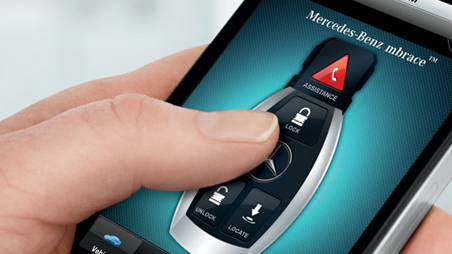 Forget where you parked at the mall? Your Mercedes-Benz can show you on a map. Not sure if you locked the doors? Tap, touch, done. With the mbrace Mobile App's remote vehicle controls, peace of mind is as close as your smartphone. You can even sound the horn. Or lock and unlock it from the Web or with a phone call to mbrace.
Mercedes Mobile Apps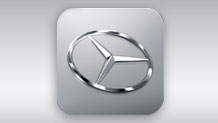 With the all-new Mercedes-Benz app, you can explore all the models in our 2013 lineup through exclusive virtual tours, interactive galleries, vehicle customization tools and a library of videos that bring the innovations behind "the best or nothing" to life.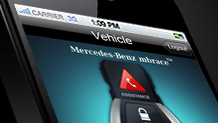 The mbrace Mobile App puts many convenience features in the palm of your hand. Lock, unlock or find your car, locate friends, request assistance and more.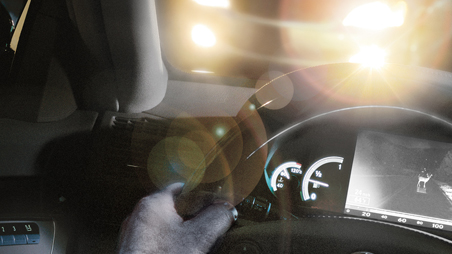 You can't plan for an accident, but you can be prepared. With mbrace, trained specialists are as close as the SOS button in your car if you ever need help or see someone else who does. And if an air bag or seat-belt tensioner is activated, your Mercedes-Benz can even place the call for you, to report the incident and your location automatically.
When your teenagers start driving, you want to give them all the protection you can. That's why you send them off in the family Mercedes-Benz, and why you have mbrace. Even if they forget to check in, you can help make sure they stay out of harm's way without intruding in their lives. With mbrace you can set up driving zones online, and be alerted if a speed you select is exceeded or a boundary is crossed.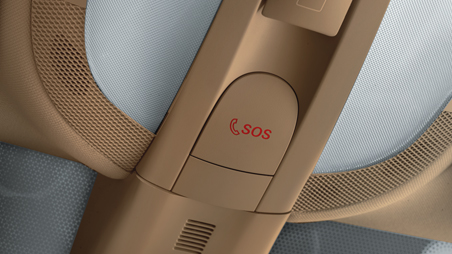 Mercedes-Benz was the first manufacturer to offer its own Roadside Assistance. With mbrace, it's easy to summon our trained technicians right to your location, from the i-Button in your car or the mbrace Mobile App. If you have a dead battery, a flat tire, need a tow, or just want to know what a warning light means or how to operate a feature, a helpful voice is only a button press away. Your car can even transmit its location, model and color automatically.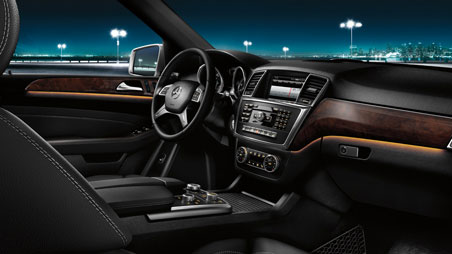 As appealing as your Mercedes-Benz is to you, would-be thieves and exuberant valets might find it far less tempting if they know mbrace is on duty. Valet Protect lets you set up virtual boundaries on your smartphone, and be notified if the car crosses them. If its alarm goes off, mbrace can let you know via a phone call, a text or an email. And should your Mercedes-Benz take off without you, its built-in GPS system can help police track it and recover it.
Hands-on with Mercedes Benz's mbrace 2 system





Senior Member
Join Date: Feb 2013
Posts: 221
Thanks for the info. The mobile app is what interests me the most. I wonder what the range is like.
Senior Member
Join Date: Feb 2013
Posts: 238
The mobile app is just a fraction of the mbrace function but ill admit to it being one of the coolest features as well. But all ive been seeing is iphones in the videos and pictures. Hopefully they will be accommodating android and others too.
There is one feature that might be annoying. It tracks yours vehicles speed and speaks out like the gps voice to tell you to slow down.




Member
Join Date: Apr 2013
Location: New Hampshire USA
Posts: 68
I have to admit I am a little confused on all the different options, which all have similar functionality.
Command w/ mbrace – Navigation – Bluetooth - Social Media – News – etc.
Becker Map Pilot – Navigation add on
Drive Kit Plus – IPhone integration – Navigation – Social Media – etc.

Is one any better than the others? I personally plan on going with Command w/ mbrace. But also having the drive kit plus for iPhone integration would be cool.
I'm not too sure if all three of them will be available in the US as options.

I know what you mean. I always read about these three options and it gets confusing sometimes. Don't know why Mercedes made it so complicated.
Junior Member
Join Date: May 2014
Location: Newport Pavonia, Jersey City, NJ
Posts: 8
I have opted for the Multimedia Package will I get MBRACE with it?
---
--newbie/enthusiast--
CLA 250 4MATIC
Premium, Multimedia, Sport, Panorama, Bi-Xenon,Star
Mountain Grey Metallic/Ash-mbTex
Posting Rules

You may not post new threads

You may not post replies

You may not post attachments

You may not edit your posts

---

HTML code is Off

---