Discussion Starter
·
#1
·
The second generation of mbrace® brings the power of the Internet to the COMMAND system in your Mercedes-Benz. An ever-growing variety of apps help you stay connected to the world you call your own, from news and information to your friends on Facebook. They've all been specially designed to minimize driver distraction and simplify driving-related tasks like navigation. And since they can be updated over the air, your mbrace system keeps pace with your changing world.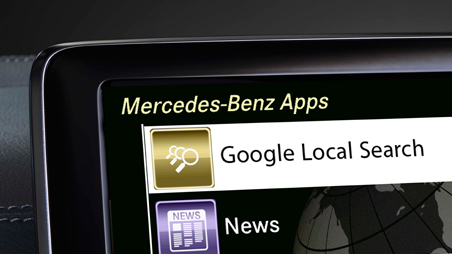 You already rely on Google's reliable and virtually unlimited search capabilities on your computer and smartphone. Now you can have the same power in your car. Search for any destination on the Web and navigate directly to it, or save it for later. Call the number in the listing. And see photos of where you're going on the in-dash screen, before you even start your journey.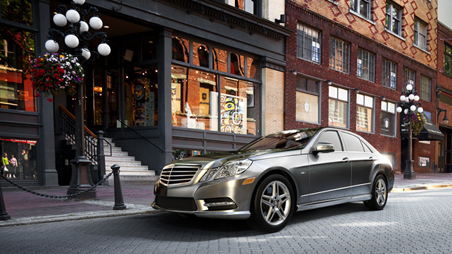 With candid reviews from actual customers, Yelp offers a uniquely convenient way to find a place to eat, from fine dining to a quick meal on the road. Yelp also offers reviews in hundreds of other business categories, all searchable by your location, route or destination. And mbrace2 makes getting there easier, too. There's no need to enter an address. Just pick a place and be on your way.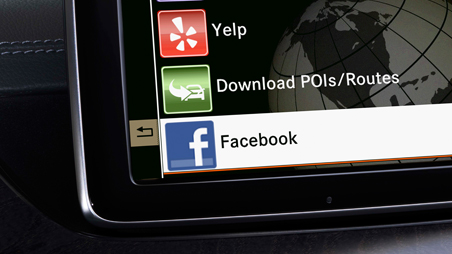 When friends check in at someplace fun and post "Who wants to join us?" on Facebook, mbrace2 is ready to go. No need to look it up, either, just choose a destination and your navigation system has it. A selection of pre-formatted status updates lets your friends know you're en route, even using the navigation system's data to let them know how soon you'll be there. And when you get there, you can check in for yourself, and see who else is there, before you leave your car.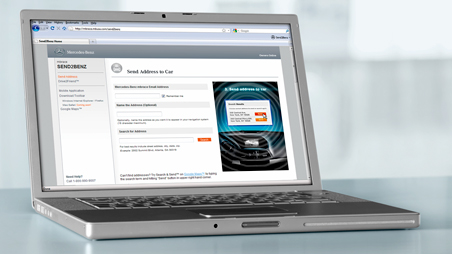 With Send2Benz™, mbrace lets you find a destination on your computer and upload it directly to your car's navigation system. From Google Maps™, the Search & Send™ and Route2Benz features let you send an address, or even an exact route you choose. There's also a toolbar widget you can download that lets you highlight virtually any address on your computer screen and send it to your car with two clicks.